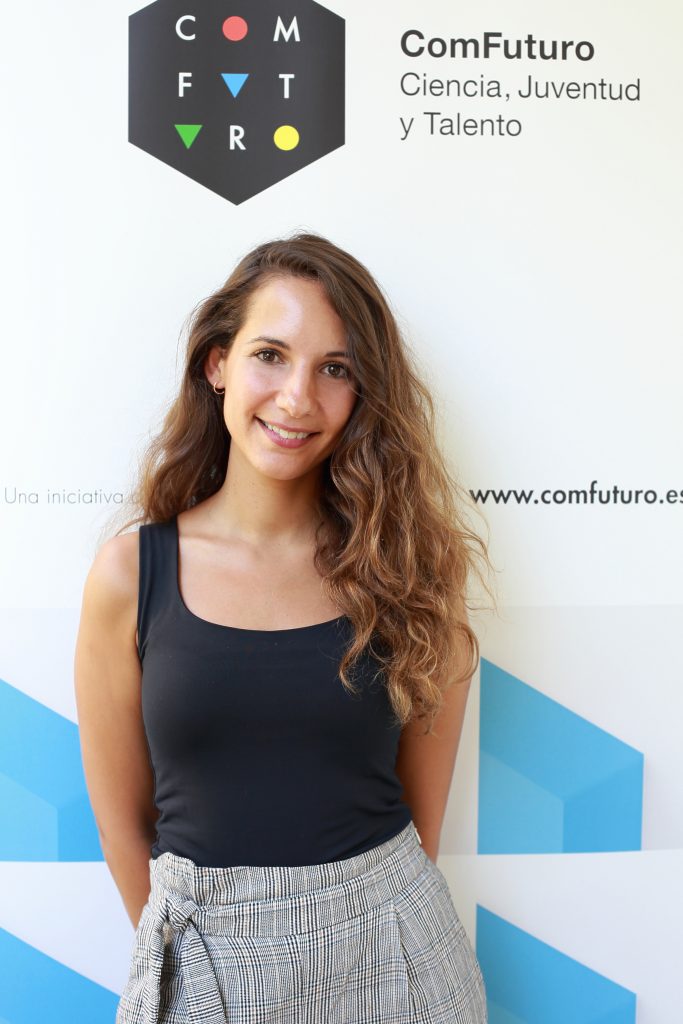 Eva Jiménez Relinque holds a PhD in Environmental Sciences in 2017 from the Autonomous University of Madrid, within the Electrochemistry: science and technology program. Since 2010, she has developed her professional career at the Eduardo Torroja Institute of Construction Sciences, IETcc (CSIC) initially within the Corrosion group and later in the Sustainable Interaction of Construction Materials with the Environment (ISCMA) group. She has collaborated in more than 7 R&D projects, as co-principal investigator of 3 of them, obtaining 11 SCI publications, a co-directed thesis and 4 final degree and master's theses. She has also presented her work at more than 20 conferences, is a regular reviewer for 8 SCI journals and advisor to 3 European and international standardisation committees (CEN and ISO-RILEM). Co-inventor of 2 patents related to the development of methodologies/equipment for the determination of the photocatalytic characteristics of materials. From September 2018 to 2021, she was a ComFuturo researcher at IETcc, where she developed her project "Valorisation of steel slag: from waste to smart building material for healthy cities" within the framework of the research line of the "Valorisation of slags generated in the manufacture of stainless steels".
Project Summary
The steel industry produces substantial quantities of electric arc furnace slags (EAFS), 60% of which are deposited in landfills with negative impacts on the environment and at a cost to the industry. In this context, the development of new technologies aimed at promoting the circular economy of EAFS based on the 4 "R"s: reduce, reuse, recycle and energy recovery (valorisation), has become a necessity.
This project aims to develop a new added value for EAFS through the appropriate treatment of these wastes, more specifically, the conversion of EAFS wastes into photocatalytic materials, exploiting the semiconducting character of their metal oxides. Specifically, the possible inclusion of these new photocatalysts in construction materials, giving them new properties, is being considered: decontaminant and self-cleaning.
Experimental tests support our claim that a construction manufactured or coated with photocatalytic material, under the influence of sunlight and with artificial light, can maintain its aesthetic appearance unaltered for a long period of time, in addition to reducing a large amount of harmful substances, which means an increase in the quality of life and savings in public health costs and maintenance costs.
The implementation of this technology could mean a substantial improvement in waste management by the steel industry. In addition, the slag thus becomes an eco-innovative and highly profitable business opportunity: new low-cost and sustainable photocatalytic products.
The social and environmental impact will be reflected in the creation of new high-quality jobs and an increase in the quality of life directly associated with the reduction of waste and the development of photocatalytic materials.
Application: The conversion of slags generated in the steel industry to sustainable photocatalytic materials, and subsequent development of construction materials with decontaminating and self-cleaning properties under the influence of sunlight and artificial light. This could lead to a substantial improvement in waste management in the steel industry and turn slag into a new eco-innovative product that will lead to an increase in society's quality of life.
Scientific output derived from the ComFuturo 4R-PHOTOSLAG Project
---
Scientific articles
E. Jimenez-Relinque; S. Foon; L. Plaza; M. Castellote (2022) Synergetic Adsorption-Photocatalysis Process for Water Treatment Using TiO2 supported on Waste Stainless-Steel Slag. JOURNAL OF ENVIRONMENTAL SCIENCE AND POLLUTION RESEARCH. DOI: 10.1007/s11356-022-18728-8
L. Plaza; M. Castellote, R. Nevshupa; E. Jimenez-Relinque (2021) High-capacity adsorbents from stainless steel slag for the control of dye pollutants in water. JOURNAL OF ENVIRONMENTAL SCIENCE AND POLLUTION RESEARCH. DOI: 10.1007/s11356-020-12174-0
L. Alcaraz; E. Jiménez-Relinque; L. Plaza; I. García-Díaz; M. Castellote; F. A. López (2020). Photocatalytic activity of ZnxMn3-xO4 oxides and ZnO prepared from spent alkaline batteries. FRONTIERS IN CHEMISTRY. DOI:10.3389/fchem.2020.00661
Works presented at conferences
E. Jimenez-Relinque; L. Plaza; M. Castellote. Enhancing Photocatalytic Performance by Supporting TiO2 on Stainless Steel Slag: Degradation of Pollutants in Water. Fifth edition of International Conference on Catalysis and Chemical Engineering (CCE-2021). Invited oral presentation. Held Virtually. 22/02/2021- 27/02/ 2021
E. Jiménez-Relinque. Development and analysis of properties of new valuable functional cement-based materials containing modified steel slags. NANOCEM Consorcium Autumn events 2019. Oral presentation. Paris, France. 21/10/2019-24-10/201
E. Jiménez-Relinque. Development and analysis of properties of new valuable functional cement-based materials containing modified steel slags. NANOCEM Consorcium Autumn events 2019. Poster. Paris, France. 21/10/2019-24-10/2019
E. Jiménez-Relinque. Grupo Interacción Sostenible de los Materiales de Construcción con el Medio ambiente. Instituto de Ciencias de la Construcción Eduardo Torroja V reunión Nacional de grupos de fotocatálisis 2018 and JOINT UK and Ireland/SpainSemiconductor Photochemistry meeting. Invited oral presentation. Las Palmas, Spain. 10/09/2018- 12/09/2018
Registered patent applications
Composición a base de escoria de acero inoxidable, su proceso de obtención y sus usos como material adsorbente. PCT/ES2021/070724. CSIC. See Brochure